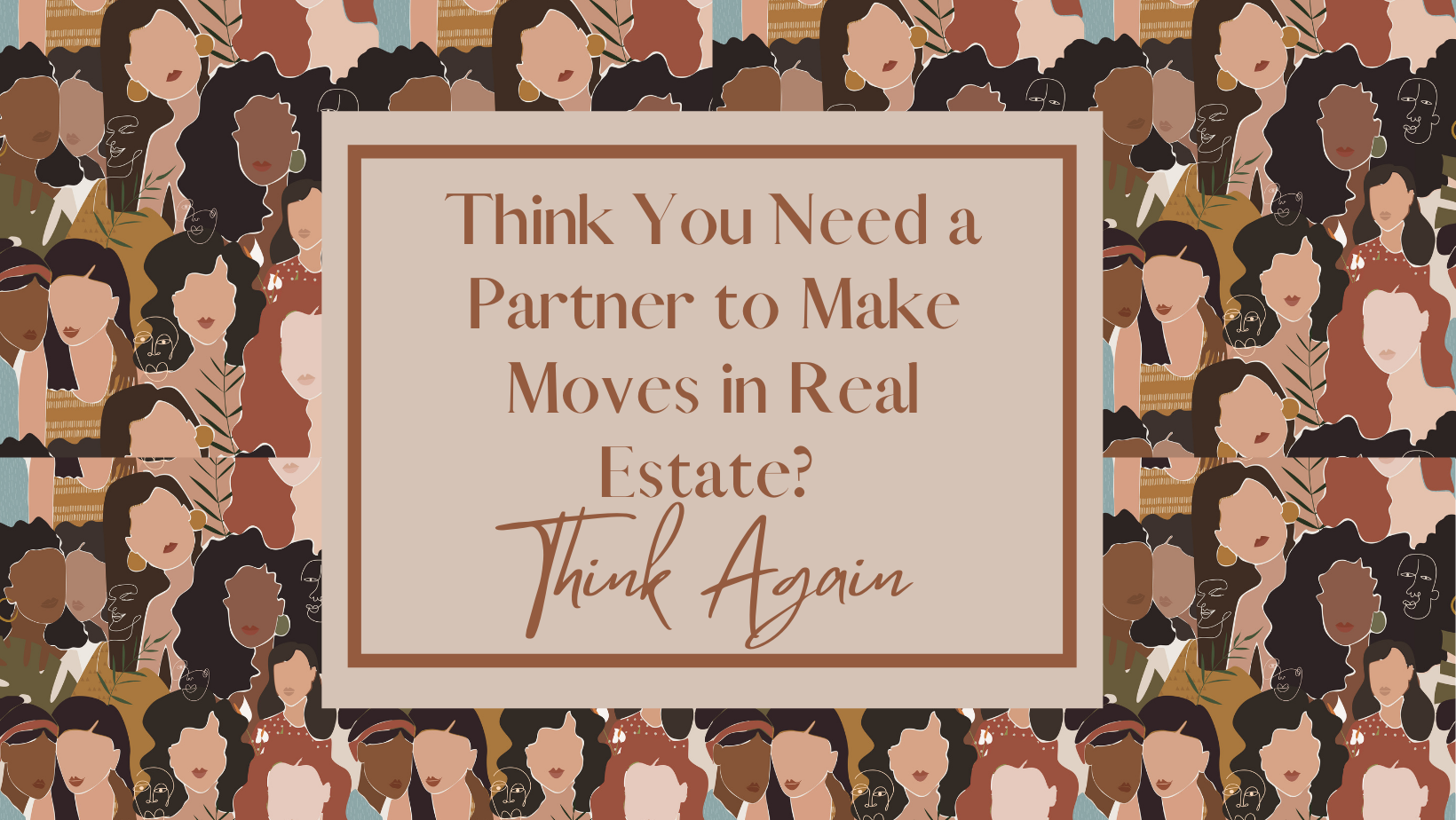 Today's real estate market is intimidating. For young couples looking to buy their first home, for families who have been working hard to save that down payment, and especially for single moms, dads, and anyone with one income. Solo purchases represented only 28% of the overall market in 2021, but it appears that a change is brewing thanks to millennial women.
Millennial women make up the largest demographic in the U.S. who are making independent home purchases. That's right—48% of independent, first-time homebuyers are single women with a median age of 33, according to a recent study by Hippo.
Even though the pandemic recession hit women hardest (especially women of color) and forced them out of the workforce at a greater rate than men, we're continuing to see more single women buying homes than single men.
Women Achieving Homeownership
Women are shifting from the traditional path to homeownership. A recent survey from Bank of America reports that 65% of single women prospective homebuyers would rather not wait for marriage to buy. What's more, 30% of married women purchased their homes with they were single.
Whey wait for marriage to start investing in your future? Interestingly, the Hippo survey found that 82% of first-time women homebuyers felt that the pandemic accelerated their decision to buy a home.
I've helped single women sell their homes and achieve their dreams of being an independent homeowner. The first step to achieving this goal: believing that it is possible.
"I was intimidated by the fact that housing prices in California sounded like so much money. It didn't seem possible," said millennial homeowner and past client Emily Laskey. "The best thing I did for myself was find out what I qualify for, what a payment would look like, and how that would affect my budget. I wish I had actually bought a house sooner and put the misconceptions aside in my mind."
Tapping into the Market's Hot Spots
Despite the stereotypes, misconceptions, and gender pay gap, not only are millennial women outpacing men in buying homes, they're also putting down larger down payments. Hippo reports that 41% of millennial women put more than 20% down, while NerdWallet reports the average down payment for a first-time buyer is 7%.
What does that tell us?
Women are shedding traditional views of owning a home, honing in on saving for a down payment, and taking advantage of the current market. With record-low mortgage rates holding steady, millennial women are seizing the opportunity to cut tens of thousands of dollars off the life of a home loan.
Even more advantageous than low interest rates? Cashing in on soaring equity. This year, I've worked with several women who jumped into the seller's market and used their equity to make their next big life move.

Yes You Can! How to Start Your Path to Homeownership
Are you a single lady who is ready to overcome the intimidation factor and start building equity? Here are some first steps and things to keep in mind as you start the process:
Get prequalified. I'll help point you in the right direction to get pre-approved for a home loan. This will help you find out how much you can afford immediately and set a budget. If the loan amount works for you, preapproval means you can start your home search right away.
Don't limit yourself to the type of home. When most women begin a home search, they automatically think a condo is the best fit. While condos are a great fit for many women, keep in mind that single-family homes gain equity faster. Outsourcing services like gardening and repairs usually equal the same amount as HOA fees.
Know your financing options. Another misconception is that you have to put a 20% down payment on a home. I'm here to tell you, that's not true! Don't let this misconception make you delay buying a home. You don't have to drain your savings account and can qualify for as little as 3.5% down or 0% down if you're a veteran or qualify for a first-time homebuyer's assistance program.
Not right now doesn't mean never. It might not be your time to buy a home—but that doesn't mean it won't happen! If you're determined to become a homeowner, you can do it. Understanding what's holding you back is the first step to shaping your future.
Whether purchasing their own homes or capitalizing on the seller's market, my female clients continue to wow me with their perseverance, focus, and confidence. If you're ready to jump in head first or have some initial questions on selling your home or becoming a first-time homeowner—I'm here to help! Contact me any time.
–Melissa
951-741-8441
Melissa@kaleorealestate.com