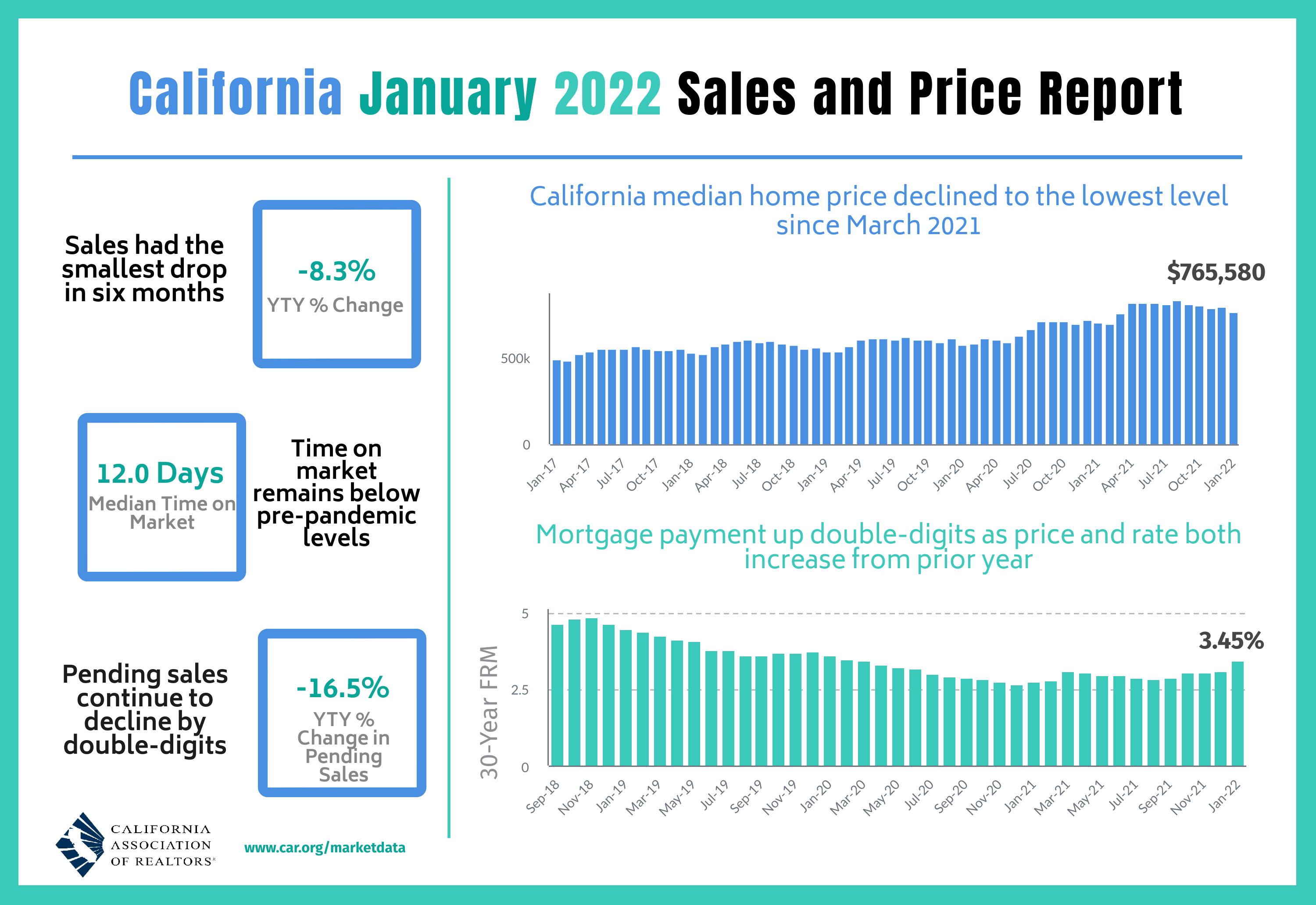 The median time on the market for properties in California for January 2022 was 12 days. That means half of all properties sold for 12 or less days and half sold for 12 or more days!
As a practicing real estate agent, twelve days on the market even sounds high for certain properties. With the frenzy of open houses, back-to-back showings, and agents calling off of the For Sale sign, it is often that a property is only on the market for one weekend.
Will that change?
Mortgage rates are up to 3.45% and mortgage payments are higher because of the increased rates & home prices — which means many buyers are grumbling that they wish they had purchased a year or two ago.
If the local inventory levels doubled, we would almost push the needle to a "normal" real estate market, but we would not be in a buyer's market yet. The more inventory that comes to market, the more options for today's current buyers. The new inventory also incentivizes sellers who have been holding back from selling because they are worried that they won't be able to find a replacement property.
It may seem like anything will sell, but that isn't true. All agents differ in their strategy and approach, but here are a few things I do when I take a listing:

1. Research the market to provide analytics about the price range and statistics of homes around your property
2. Recommend different cleaning and depersonalization tips (like removing family photos, sports memorabilia, and boxes from areas that will be photographed)
3. Hire professional photographers and videographers
4. Ongoing communication and coordination of timelines and information even before we hit the market
5. Construct a marketing and showing plan that works for you (open houses, private showings, online ads, etc.)
The real estate market that feels "normal" is typically the one that you have the most memories of. What span of California real estate feels the most familiar to you? What decade? What marked that time?
Text, email, call anytime with real estate questions. I am here to help!
Melissa
951-741-8441
Melissa@kaleorealestate.com