If you're in the market for a home, you've probably heard those record-low mortgage rates are becoming a thing of the past. Currently the average interest rate is 3.55%, an increase from historic lows of 2020 and 2021—but still relatively low when we look at rates over the past five decades.
The question becomes, should you buy now? Even with inventory remaining super low (which for buyers means less options and more competition), now is still a good time to buy with current rates. Experts predict rates will only continue to climb in 2022. And any bit of a difference in your mortgage interest rate means an increase in your monthly payment.
Understandably buyers are finding themselves in a tough spot right now. Do you wait until more houses come to market? Or jump into the housing pool now before rates increase again?
Here are some reasons you should buy now if you're able:
Interest rates affect affordability
When most people think of an increase in interest rates, they focus on the month-to-month increase. But think about how much that amount of money adds up over the course of a 30-year mortgage. We're talking tens of thousands of dollars or more! That's a small fortune.
Waiting to buy could not only mean more money spent over the course of your loan, but it could also affect how much house you get approved for.
When getting prequalified for a home loan, lenders are weighing your income against your debt to determine how much house you can afford. A higher interest rate may mean you get approved for less money, which could limit you during your house hunt.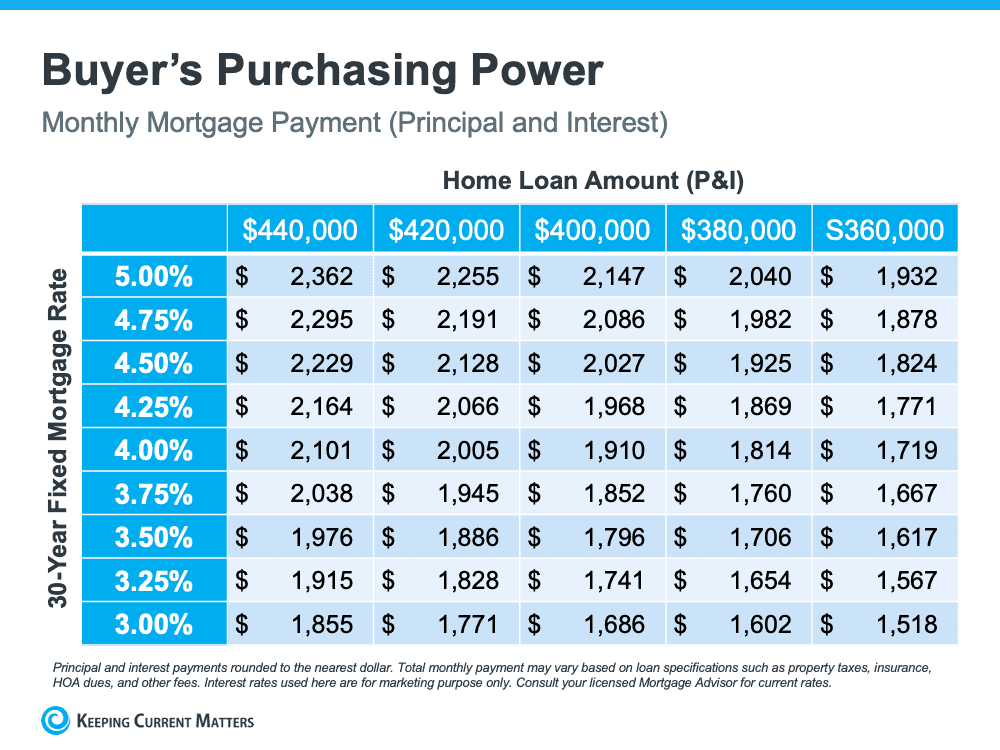 Unpopular opinion: There are good homes on the market
House hunting now versus 10 years ago looks a lot different. Some cities are down to single digits in inventory. But that doesn't mean it's impossible to buy a home right now. Sellers aren't always looking for the most money when they're listing their homes. A lot of times, flexibility and being ready to move forward quickly is key.
When my client Tiffany fell in love with a home this past fall, she was sure other offers were on the table or others would come in higher. My team and I put together her strongest offer, and the seller accepted! What did we learn in the process?
The home had been on the market for a few months and fell out of escrow twice. The seller was looking for a serious buyer whose financing was ready to go. Tiff checked all the boxes and moved into her dream home before the holidays. Lesson learned—there are still good and GREAT houses out there; you just need a Realtor who understands the current market and how to negotiate in your best interest.
"This was my first home buying experience so there were times I felt really nervous about things. But I could not have asked for a better realtor," Tiffany said. "I never thought as a single mom I would own a home that had all the aspects I dreamed of! Truly a dream come true."
Buyer activity will pick up this spring
Spring is typically the busiest season of the year in real estate. Buyers come out of winter anticipating more homes on the market after the holidays. And typically, that is the case. But there is nothing typical about today's current market.
Last spring's housing market was arguably the fiercest in history with inventory hitting lowest levels in 40 years. Bidding wars were at an all-time high—with 72% of homes getting multiple offers in April 2021.
This spring won't be any different. In fact, it might be tougher to buy a home with narrowing inventory numbers. Fortune reports that home shoppers may begin jumping in the market early before the spring season before interest rates rise. So what can you do? Get in the market before competitors, ready to put your best deal on the table.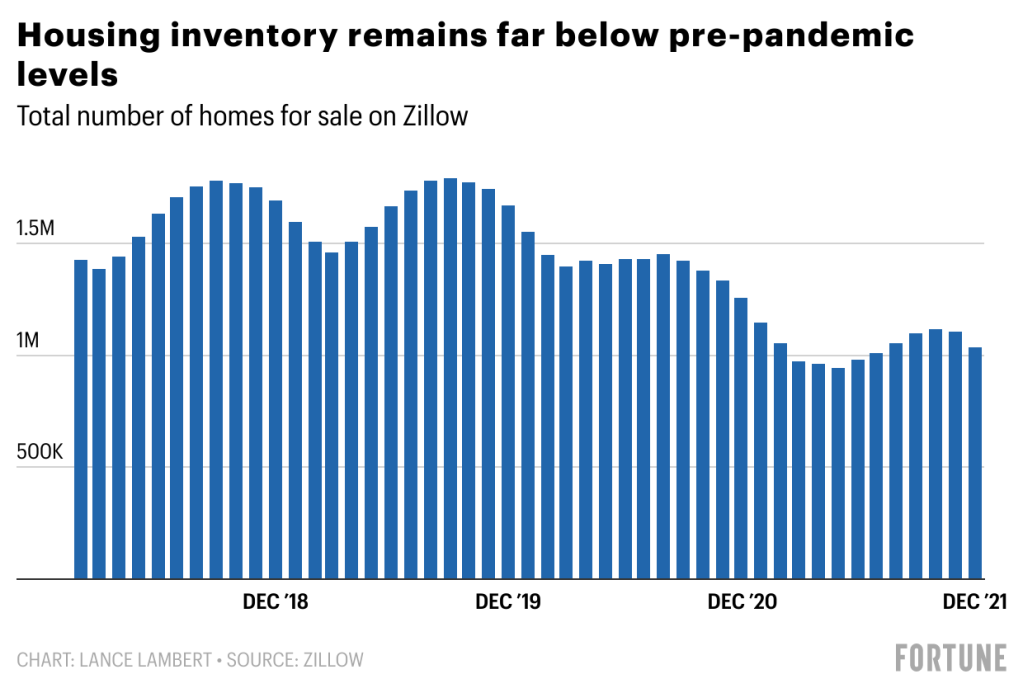 I know the current housing market seems like a perfect storm for hopeful buyers. Rising interest rates, dwindling inventory, and eager buyers who want to beat your offer. If buying a home this year is your goal, then don't let current conditions deter you.
Headlines may make it seem impossible, but as your Realtor, I know how to navigate these rocky waters. If you're tired of rising rent and want to secure a new foundation in a home of your own, call or text me. We got this!
Melissa
951-741-8441
Melissa@kaleorealestate.com