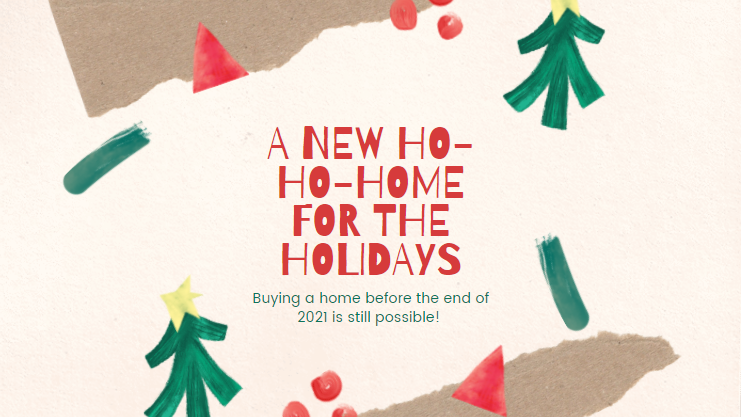 Several of my fellow agents at KALEO Real Estate Company have talked about how they've experienced an uptick in the number of home buyers that were on the fence about buying a home for most of 2021, but now want to buy.
We are a couple days away from the first of December and Christmas Trees, inflatable reindeer with holiday lights displayed on front lawns, and peppermint treats everywhere.
If you are not laser focused on Santa's Sleigh and holiday festivities, and actually considering pulling the trigger on buying a home before the end of 2021, here are a few things to consider.
Four things to think about when buying a home:
1. Future Use – How do you plan to use the property? Is it dependent on how much square footage you can add on? Is it a property that you want to modify or live in As-Is? I always advise buyers to investigate with experts, cities and local authorities to make sure they can do what they want to with the property — whether that is building an ADU, a higher fence, or pool in the backyard.
2. Location – Where is the property in proximity to the important locations in your life? Friends, family, jobs, kids, and connections. You can remodel a house, but you can't remodel location.
3. Length of Time – How many years are you planning to live in the home? Purchasing a home right now might feel alarming to someone acting on speculation and planning to sell in 6-18 months. However, if you know that you would either be spending the amount of your mortgage on rent and that it is within your budget, then maybe purchasing in a Seller's Market feels more palatable.
4. What You Are Leaving Behind – Moving has a starting and ending place. What are you leaving behind? Is it a rental that you've been in since college? Maybe you are selling your first house and there is an emotional pull that makes you sad to leave it behind. Acknowledge that the start of something new means something is becoming old.
Most of us are either spreadsheet or heart strings decision makers. Are you more motivated by the cells in your Excel workbook or by the warm and fuzzy feelings of picturing yourself celebrating the holidays in the dining room?
I am still helping home buyers and sellers this year. I have lenders that can get you pre-qualified quickly.
To a jolly Holiday Season ahead!
–Melissa