The New York Times Magazine published an article recently with the headline: "Will Real Estate Ever Be Normal Again?" The 2021 real estate market has been white & red hot all year long and it doesn't seem like home sales or home buyer demand is slowing down.
Another agent in my office had a debut open house weekend (first weekend on the market) with 400 guests coming through the property. Yes, four hundred people — real estate agents, prospective home buyers and their kids — toured a property in Southern California. If anyone wants to guess the city, then shoot me message on Instagram.
Pre-pandemic what did a normal real estate market look like? Historically, for the past several years, we have been in a Seller's Market, but not as extreme as today. A handful of people touring an open house. Properties sitting on the market for a few weeks and no one sounding an alarm. Buyers went through a property at an open house and maybe again in a private showing before writing up an offer, waiting days sometimes to evaluate the right choice.
What did coronavirus introduce into the real estate market? Packed open houses, waived contingencies, blind offers, home buyers making decisions to write up offers on the spot, and sometimes an "any house will do" attitude from burnt out home buyers. The pace and stress of buying a home seems to have increased.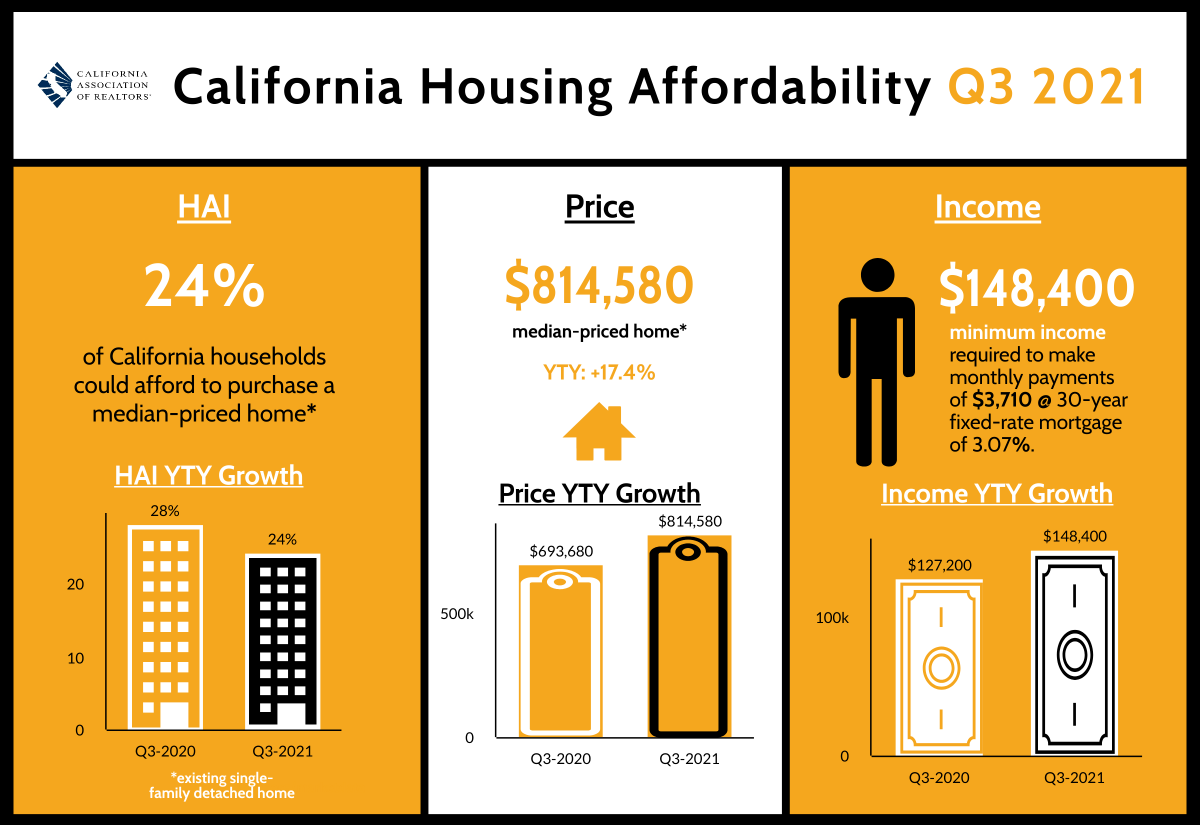 If you take a look at the California Housing Affordability graphic for Quarter 3 2021, then you can see that the median priced home in California is up 17.4% year to year and clocks in at $814,580. Unfortunately, less than 1 in 4 California households could afford to buy the median priced home. Housing affordability is down four percent compared to Quarter 3 2020.
Do you think the real estate market will become "more normal" for the last few weeks of 2021 and beginning of 2022?
Don't forget to guess what city that packed open house was in!