According to a Pew Research Center survey from July of this year, "Americans today are more likely than they were in the fall of 2019 to express a preference for living in a community where 'houses are larger and farther apart, but schools, stores and restaurants are several miles away.' "*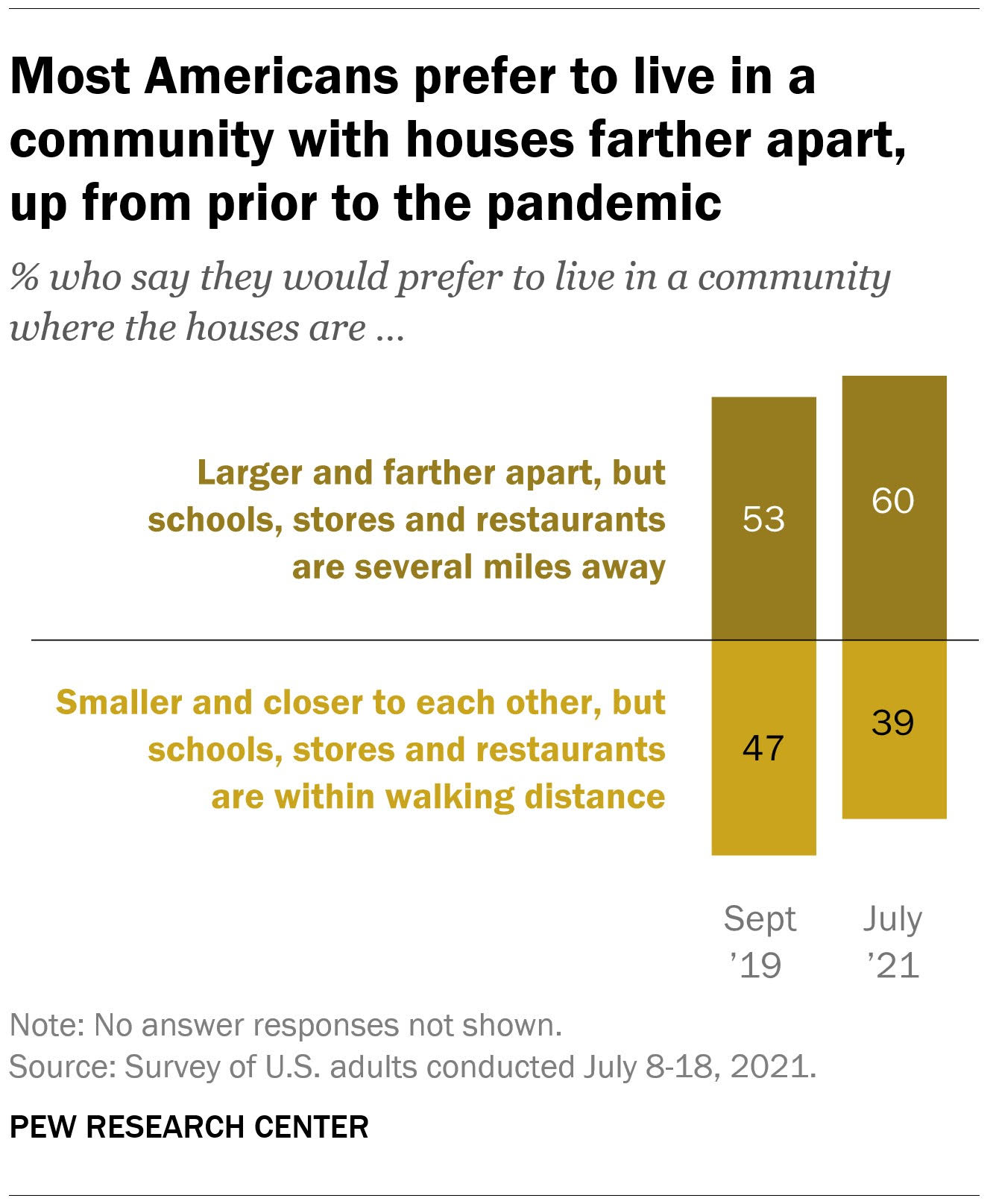 A larger house is more desirable than proximity to shopping and entertainment for some Americans.
After all, the pandemic brought out the possibility that those shopping and entertainment opportunities might not be opportunities — with shutdowns, changes to hours, and other restrictions — the biggest opportunity to entertain and relax may be at your own house.
Pew Research Center continued that, "This shift has occurred during the coronavirus outbreak and the accompanying period of telework, remote schooling and pandemic-related restrictions on indoor dining and other indoor activities."
*6 in 10 US Adults would prefer to live in a community with larger homes with greater distances to retail stores and schools

39% say they prefer a community with smaller houses that are closer together with schools, stores and restaurants within walking distance



Would you rather live in a bigger home (3,000 square feet) further from amenities or in a smaller home (1,800 square ft) but walking distance to a downtown?
Melissa