Downsizing got you feeling down? A complete transformation maximized this home's space, transcending time with luxury style

Moving to your dream neighborhood can come with sacrifice. Decreasing your living space can feel like a big set back, especially if the home's style doesn't jive with yours. But what if that "sacrifice" was more of an opportunity?

My client's decided to downsize from a 4,000 square-foot tract home to a 2,000 square-foot, 50+ year old house. Change in space and age was intimidating, but they saw the incredible potential.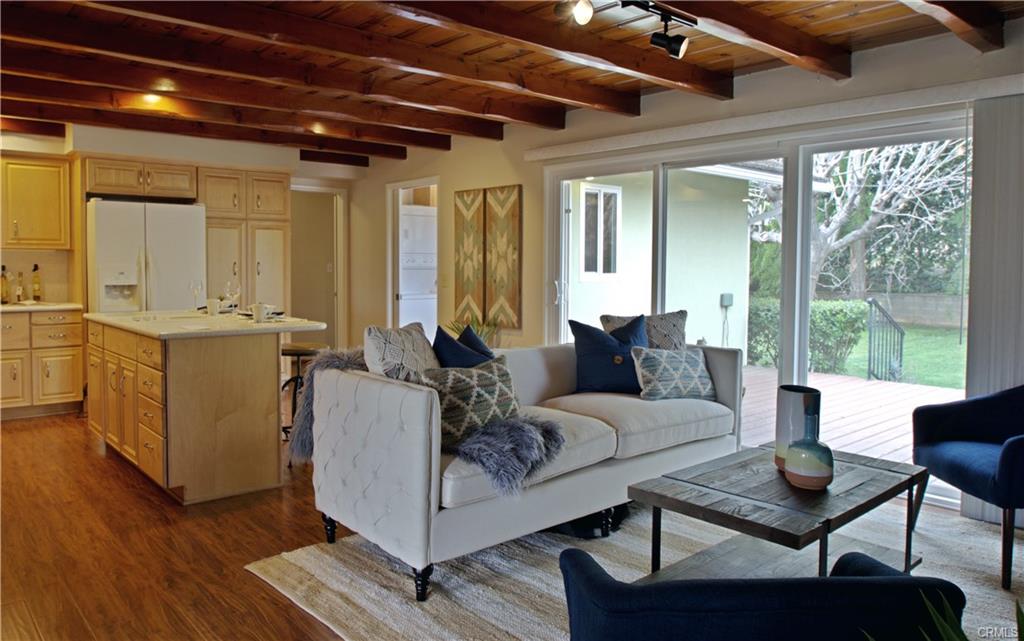 While the family was accustomed to a sprawling home with new fixtures, they saw an opportunity. With the help of my business partner, Interior Designer Rosie Laguna, they transformed their So. Cal decades old home into a custom, luxury dwelling that captured their lifestyle and aesthetic.

The first step to my clients getting into their dream home was helping them get top dollar for their Beaumont property. Selling their Beaumont home enabled them to search and select their dream property in a location better suited for their lifestyle. After finding a home in their dream location—on top of a hill enveloped by trees—I connected them with Rosie to start their renovation.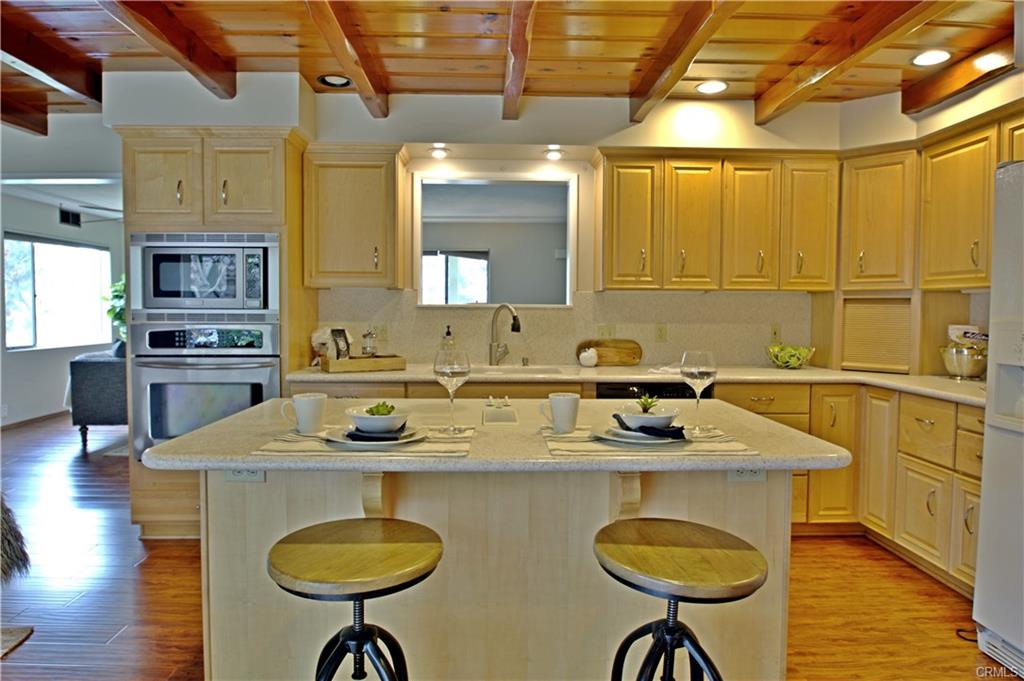 It was clear the home was outdated. Rosie, a master of household transformations, charted a path to melding their Scandinavian and farmhouse styles.

"I already knew that a kitchen remodel alone was not going to give them what they needed. I had to go bigger," Rosie said. "You can only paint over a surface so many times—I needed a blank canvas."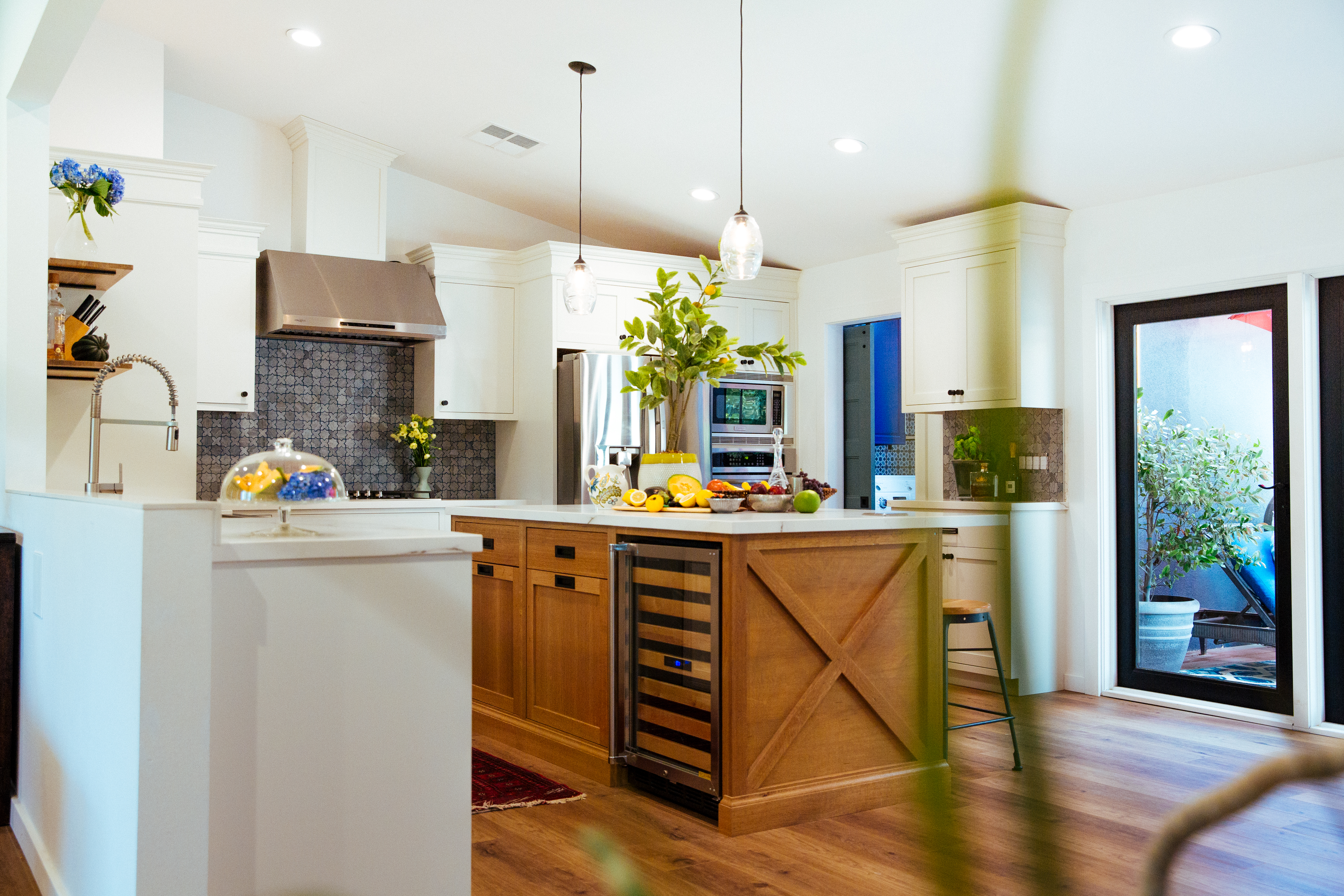 Reconfiguring walls and sheetrock helped tackle two main challenges: maximizing storage to make the home more functional and creating a new-house feel.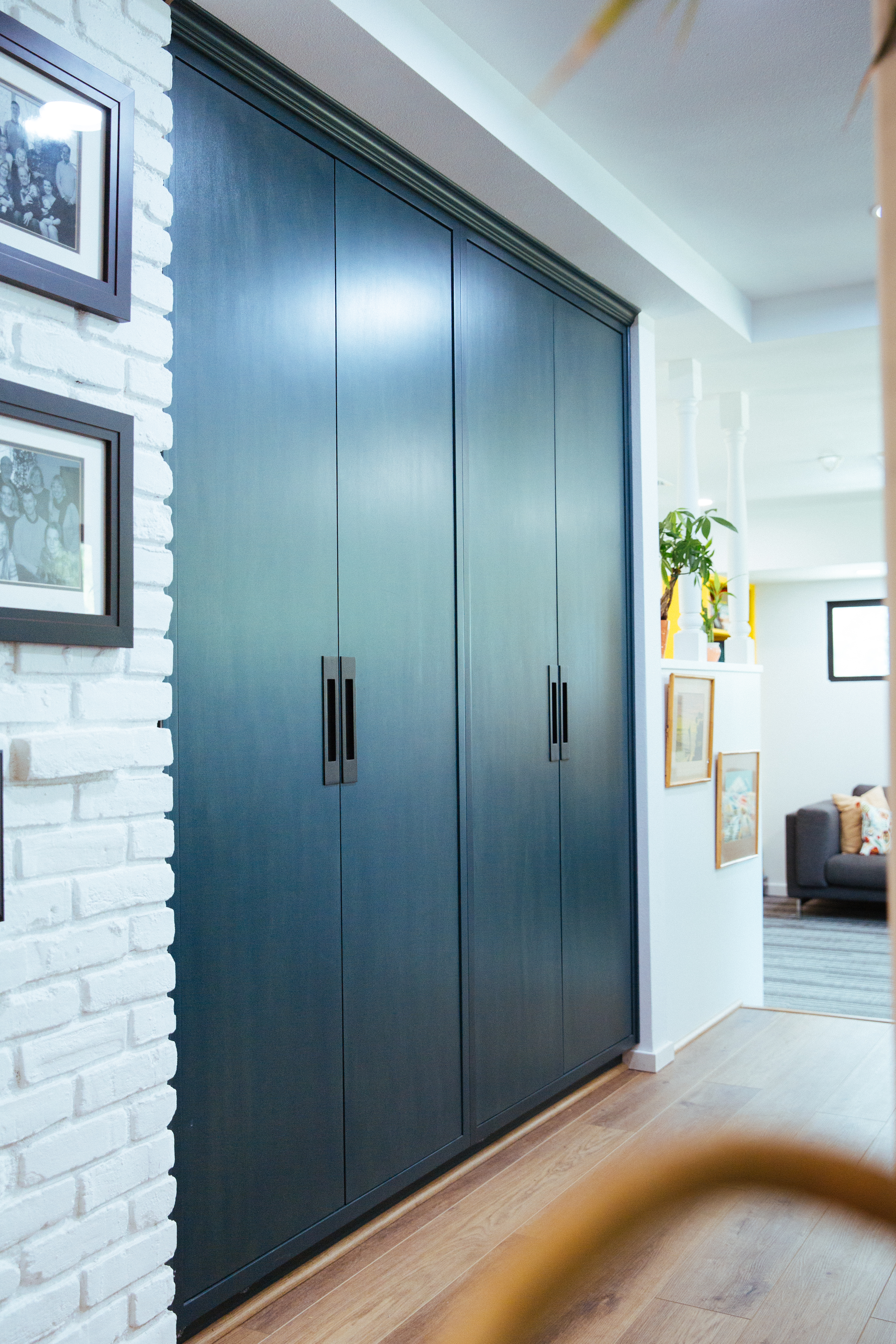 From repositioning and installing new windows and increasing closet space, to installing new insulation—every step of the renovation aimed to create a more open, airy, and efficient space.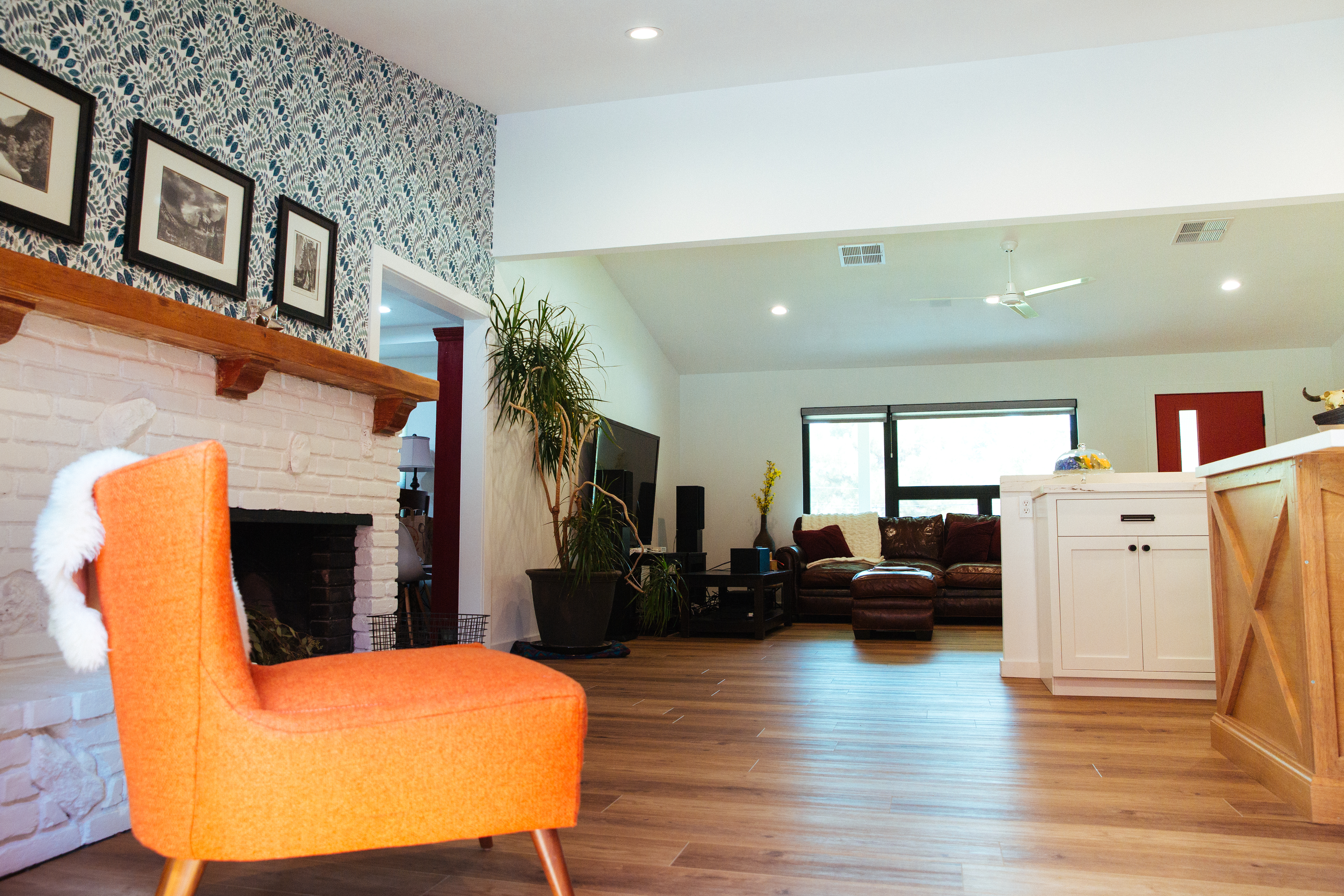 Beyond practical transformations was Rosie's overarching goal of bringing the homeowners' Swedish and southern roots to the surface of their home.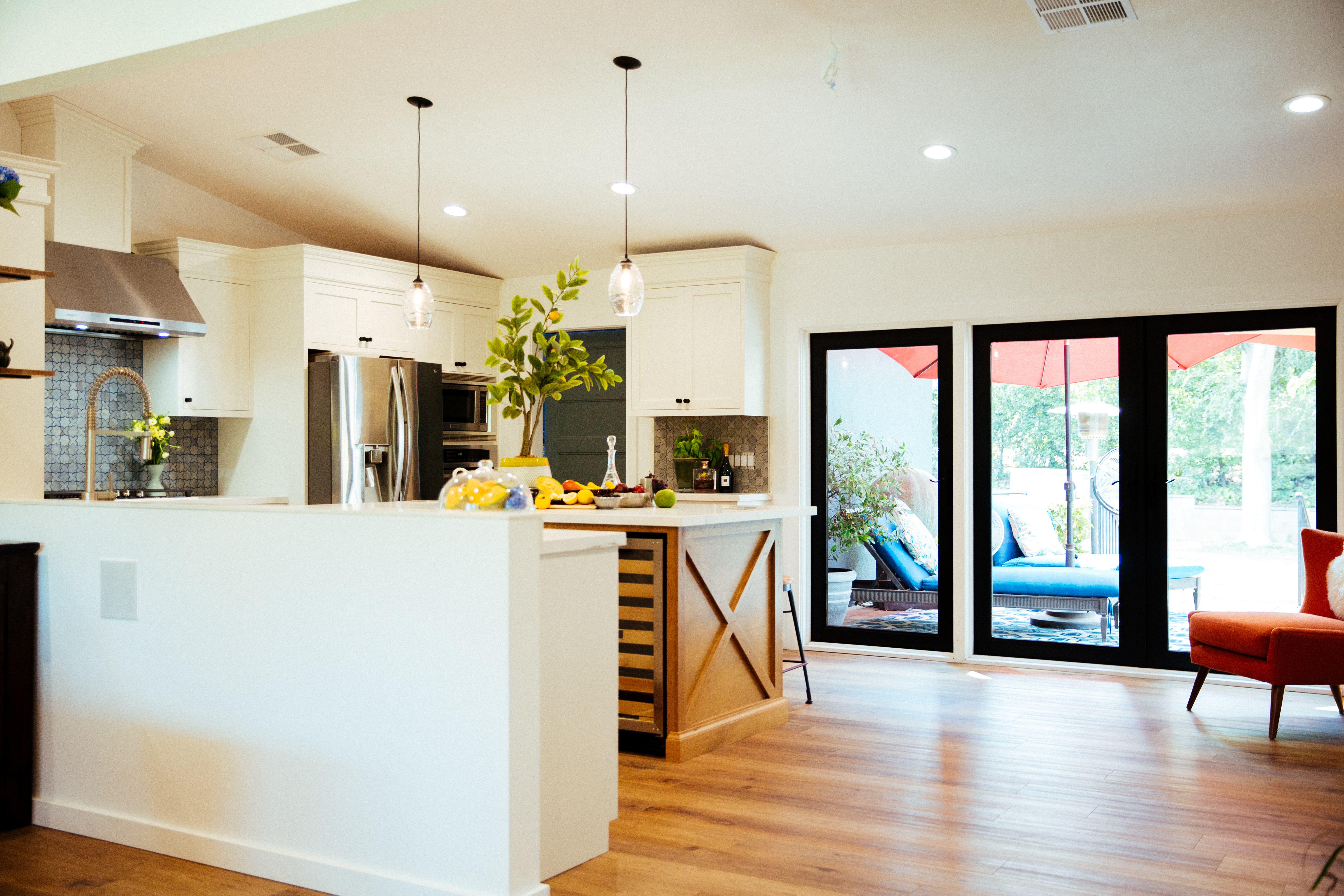 "Part of what makes a house a home is when you inject items that take you back to happy places in your childhood or college days," Rosie said. "I wanted them to feel comfortable—nostalgic almost—when they moved around the house."

Transitioning the look and feel from inside the home to outside was another must to make the most of every inch of living space.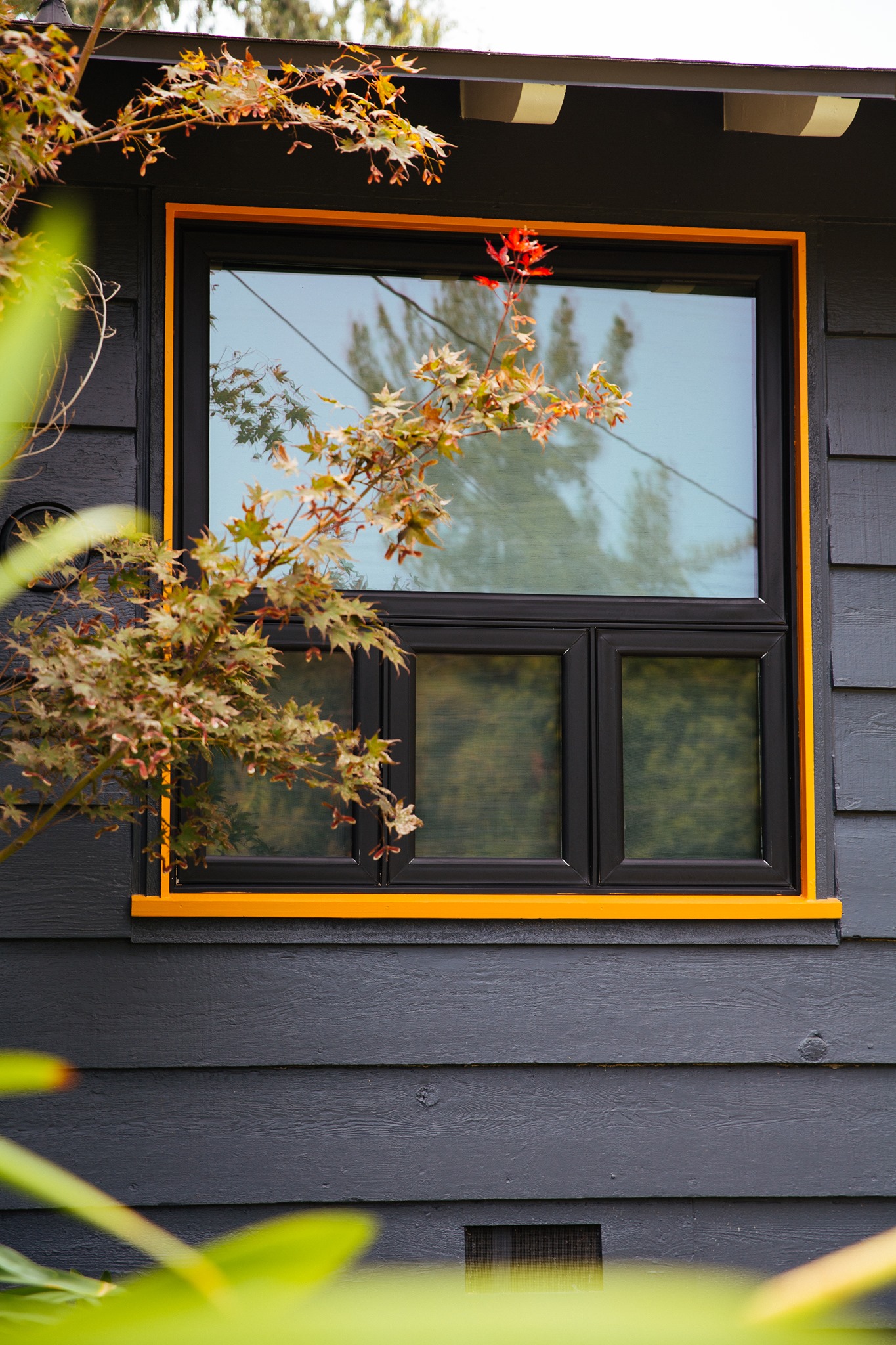 Rosie carried the same interior paint underneath the eaves on the outside of the home, along with a darker color for the majority of the exterior—highlighting all of the beautiful vegetation. A little pop of color to the windows added a fun, fresh touch.

"Creating a custom, updated, and more modern feel to this home involved blending depths like matted black and polished chrome—purposefully adding inconsistent, yet beautiful elements," said Rosie.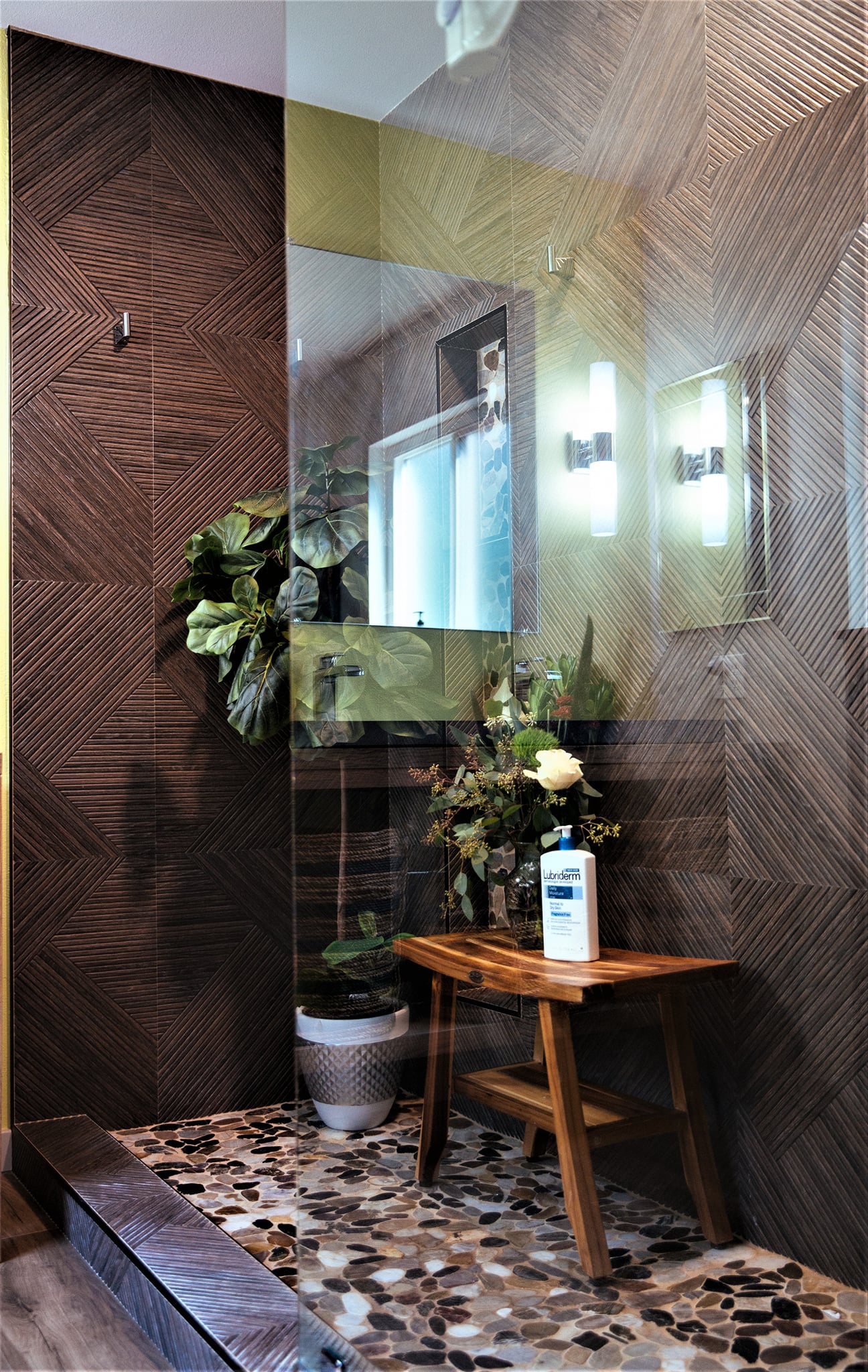 Cutting your living space in half doesn't have to mean cutting half your enjoyable of your home. A remodel can double the enjoyment you find in your home. While a shiny, newly built home may give you butterflies, keep in mind that homeowners don't necessarily always need more space.

With the right house in the right location—and the right interior designer—you can have a custom home designed with your family's needs and styles in mind. Now doesn't that sound dreamy?

Call me today to start your house hunt! 951-741-8441